Lil Elder Gods - Series 1
$

18.00 On Sale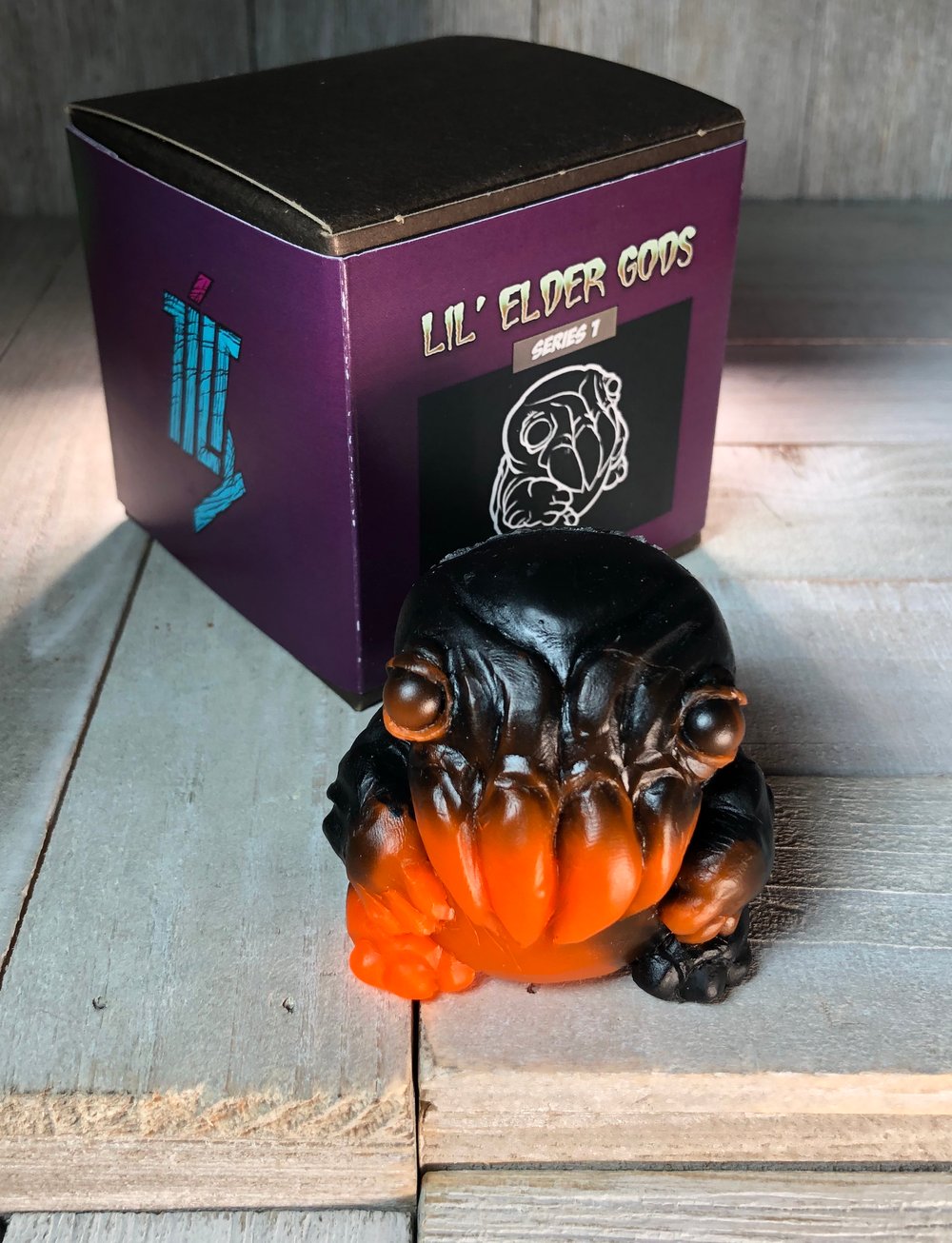 Lil Elder Gods blind box series -
Series 1 aka Cthulhu special
(signed and numbered edition of 250)
The first of many mini Elder Gods and Kaiju hatchlings!
(what we classify as Elder Gods and Kaiju includes - Titans, Mythological Monsters, Creatures and Aliens and trans dimensional being So although not all strictly speaking elder gods we mean of the same anthropological genus)
Cthulhu aka Lil'Thulhu is here to decorate your shelf or worship at by the alter beside the glow of your desktop! This series is blind box so you wont know which one you've adopted until it's squirming in your hands! Each lil'Thulhu figure comes in a variety of mediums from resin to stone and silicone and a variety of finishes including UV colours , glow in the dark, flocked and as seen here fully painted! Each one more rare than the other! Each figure comes sealed in it's own box with a holofoil sticker and comes signed and numbered .
(This is an artist series piece and intended as a parody with pop-culture inference and not intended to be associated with any licensed products. This is a one of a kind hand made item and not intended to infringe on any commercial interest of any copyright holder. )
Share