Lil Kaiju & Elder Gods | - Series 2
$

22.00 On Sale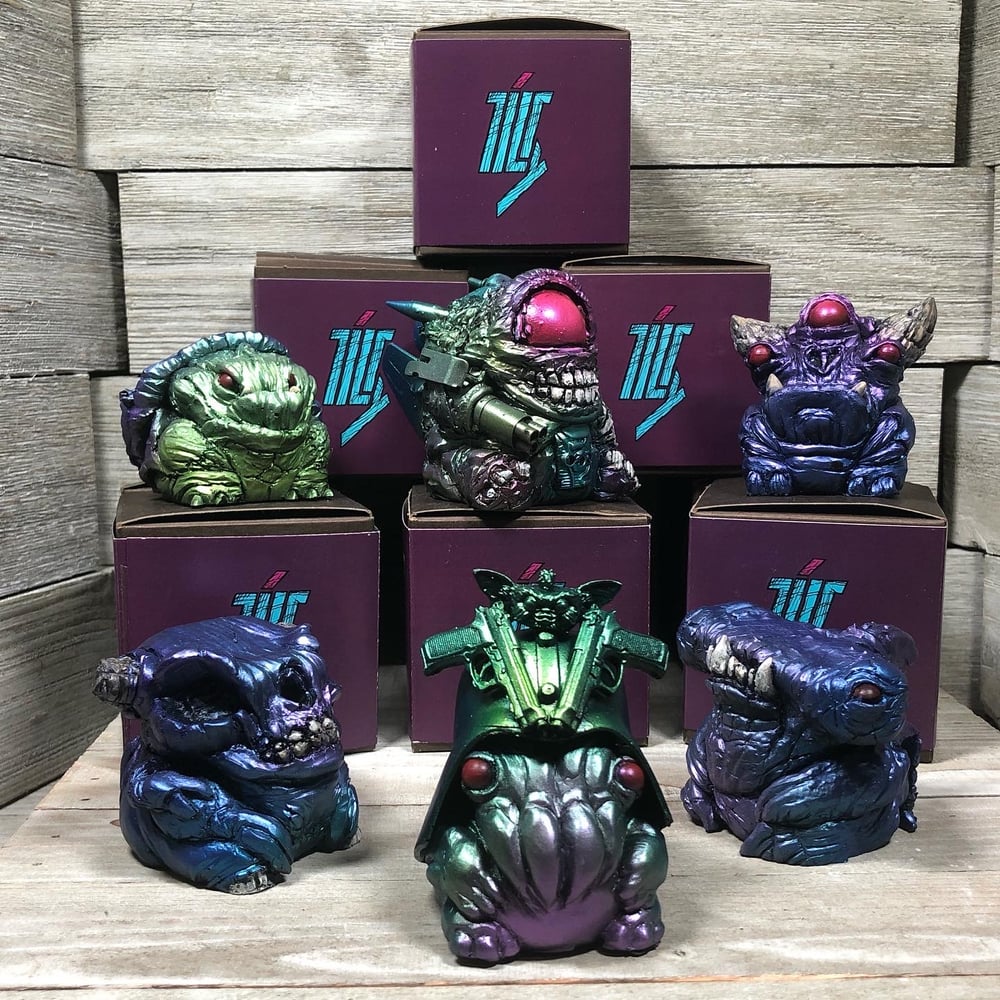 Continuing in our Lil Elder Gods blind box series -
We bring you series 2 aka the magnificent 7
(signed and numbered edition of 500)
Seven Mini Kaiju "hatchlingz" to decorate your shelf or worship beside the glow of your desktop! Included in this batch:
Top row - Lil'Gamgam | Lil'Borgy | Lil'Oni
Bottom row - Lil'Skully | Lil'Darthulhu | Lil'Sharky
This series is blind box so you wont know which one you've adopted until it's squirming in your hands! Each figure comes in a variety of mediums from resin to stone and silicone and a variety of finishes including UV colours , glow in the dark, flocked and as seen here fully painted! Each one more rare than the other! Each figure comes sealed in it's own box with a holofoil sticker and comes signed and numbered .
(This is an artist series piece and intended as a parody with pop-culture inference and not intended to be associated with any licensed products. This is a one of a kind hand made item and not intended to infringe on any commercial interest of any copyright holder. )
Share